Stephanolepis diaspros
Filefishes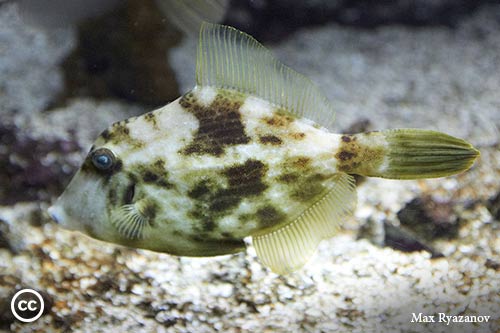 Reticulated leatherjacket
Gitter - Feilenfisch
Bourse réticulée
Pez ballesta reticulada
Pesce balestra reticolato
Distribution
The Red Sea
The Indian Ocean
The Mediterranean
Environment and movement of the diurnal species
The species is generally observed in a sandy/silty area.
The species can be found between 1 and 65 Meters.
Uncommon Species
Endemic species.
General behaviour of the species
Species generally solitary
The animal is fearful of the diver
General characteristics of the species
Maximum size : 25 cm
The animal is a hunter low in the food chain.
Relationship with humans
The species can be eaten but is of no particular culinary interest
The species can be confused with other species of similar appearance!