Macroramphosus scolopax
Shoal builders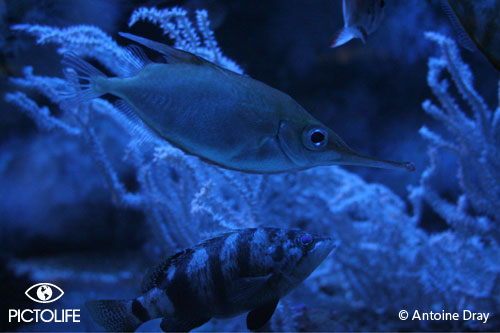 Longspine snipefish
Gewöhnlicher Schnepfenfisch
Bécasse de mer
Trompetero
Trumbetta
Distribution
The tropical Atlantic
The temperate Atlantic
The tropical Pacific
The Mediterranean
Environment and movement of the diurnal species
The species is generally observed in a sandy/silty area.
The species is generally seen moving in its environment.
The species can be found between 10 and 600 Meters.
Common species.
General behaviour of the species
Lives in large groups
The animal is fearful of the diver
General characteristics of the species
Maximum size : 20 cm
The animal is a hunter low in the food chain.
Relationship with humans
The species can be eaten but is of no particular culinary interest