Centropyge argi
Angelfishes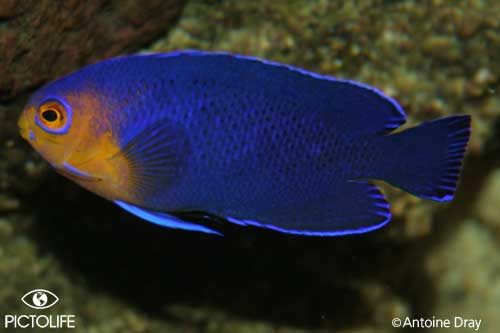 Cherub angelfish
Zwergherzogfisch
Argi dwergkeizersvis
Poisson-ange nain à tête jaune
Angel pigmeo
Environment and movement of the diurnal species
The species is generally observed on the reef or near it.
The species is generally seen moving in its environment.
The species can be found between 5 and 70 Meters.
General behaviour of the species
Species generally living in a couple
The animal is fearful of the diver
General characteristics of the species
Maximum size : 8 cm
Maximum age known : 10 year(s)
The animal is a grazer of algae.
Relationship with humans
The species can be eaten but is of no particular culinary interest
The species is exploited in the following sector(s) :